The Screen Room
I don't know how the music charts work in other countries but here in the UK, the official top 40 chart is dictated by which songs are bought, downloaded and streamed.
It's a horrible place and enough to put any self-respecting music lover off music forever. 😵
It basically means that should 40 of Ed Sheeran's songs be downloaded and streamed more than any other artists in any particular week, he could in theory monopolise the entire chart.
It also means though that songs you'd never expect to hear in a top 40 countdown stand a chance of making it into the chart.
This is great for unsigned artists on platforms like TikTok, and also more recently for fans of the latest Disney film that's full of annoyingly catchy songs like "We Don't Talk About Bruno"…🤦🏻‍♂️
Why am I giving you a lesson on the terrible state of the UK music charts? Well, because three songs from one film in particular have been played and played on the radio recently and it prompted me to see what all the fuss was about.
Encanto (2021)
If you haven't seen it, it's the latest animated movie from Disney Studios and features the voice talents of Stephanie Beatriz (Brooklyn Nine-Nine) and John Leguizamo (Ice Age) among many others.
This is what it's about according to the internet:
The Madrigals are an extraordinary family who live hidden in the mountains of Colombia in a charmed place called the Encanto. The magic of the Encanto has blessed every child in the family with a unique gift -- every child except Mirabel. However, she soon may be the Madrigals last hope when she discovers that the magic surrounding the Encanto is now in danger.
I'd heard a lot of positive buzz about this film prior to watching it so needless to say my expectations were high.
If I'm honest I struggled with the first half of the movie. I found most of the characters unlikeable (not Mirabel) which made it hard to root for her because I didn't feel that they deserved saving. 😳
Each character is so concerned with the threat of losing their "gift" and the magic that surrounds their family that I actually wanted them to lose it all just so they could see how spoilt they'd become as a result of it.
And therein lies the whole point of the film. 🤦🏻‍♂️
As soon as I realised this was intentional and a key part of the story I found myself warming to it more and becoming more invested in the story.
I have to say, the animation is phenomenal! Every time I watch another of these animated movies I'm blown away with the detail in every scene.
I remember watching Toy Story at the cinema when it came out and thinking how amazing the animation was compared to what we'd seen before. It totally changed the way animation is used in films and it seems to just keep getting better and better. 👌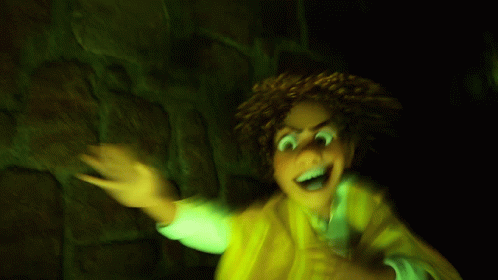 This latest movie is notably another effort by Disney to produce more films that are more culturally diverse. It follows previous efforts such as Big Hero 6 (2014), Moana (2016), Coco (2017), Soul, (2020), Raya and the Last Dragon (2021) and Luca (2021).
That's not to say Disney haven't always had diversity in their movies, Aladdin (1992), Pocahontas (1995), Mulan (1998) and The Princess and the Frog (2009) are all older examples, still there definitely seems to have been more of a push to expand on it in recent years.
The music for this film was written by Lin-Manuel Miranda who previously wrote the songs for Moana as well as several other Disney projects. As popular as some of the songs from Encanto have become, I personally think the ones from Moana are better. I love that film anyway but the soundtrack (score, and songs) is one of the few Disney animated movie soundtracks I've downloaded ("Shiny" being one of the highlights). 🦀
This is yet another enjoyable animated adventure from Disney. It's colourful, charming, fun and it has a lot of heart and a meaningful story. It also has great performances from the voice actors, in particular, Beatriz, Leguizamo and María Cecilia Botero who plays Mirabel's grandmother, Abuela Alma.
Is it in the same league as previous Disney/Disney/Pixar movies like Moana, WALL-E and Frozen? I don't think so but it's worth a watch if you're a fan of these animated movies. 👍
If you have Disney+ you'll find it streaming on there.
Seen it? Let me know what you think.👇